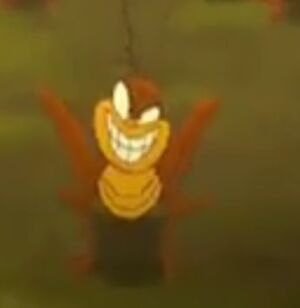 The Cricket is the main antagonist of the Fox and the Hound 2.
Personality
Edit
He doesn't like being chased by Tod and Copper. He had an evil smile near the end when he had an army of crickets.
The Cricket, The Snake, Mr. Digger, The Black Bees, and The Bear were the only villains who didn't reformed.