Welcome to The Fox and the Hound Wiki
The Fox and the Hound is a 1981 animated feature, loosely based on the Daniel P. Mannix novel of the same name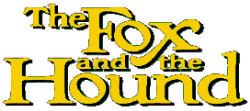 The film tells the story of two unlikely best friends, a fox named Tod (voiced by Mickey Rooney) and a hound dog named Copper (voiced by Kurt Russell), who struggle to preserve their friendship, despite their emerging instincts and the surrounding social pressures demanding them to be enemies.
Ad blocker interference detected!
Wikia is a free-to-use site that makes money from advertising. We have a modified experience for viewers using ad blockers

Wikia is not accessible if you've made further modifications. Remove the custom ad blocker rule(s) and the page will load as expected.